Are We Headed Towards a Cashless Society of the New World Order?

I found it interesting that as I boarded an American Airlines flight to Atlanta, Georgia, posted next to the door of the big white jumbo jet, was a round blue logo in white letters, "One World."

And then on the Southwest flight back home to California, the stewardess made an announcement for extra drinks and said, "We do not accept cash."

It seems like we are headed towards a "One World Order, and a "Cashless Society."


INSERTED CHIPS IN HUMANS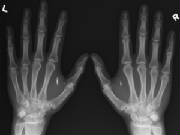 HUGS By X-MARK Verichip Microchipping Babies for Safety. Watch video below: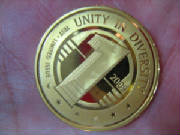 UNITY IN DIVERSITY
Is Gun Control A Good Or Bad Thing? CLICK HERE
HISTORY TIMELINE OF POPULATION CONTROL

According to Thess.2:2, the Antichrist, the first Beast of Revelation 13, will not be revealed until after a falling away. Many scholars believe the falling away, is the falling away from the TRUTH.
Is America Falling Away From The Truth? CLICK HERE
KILLING OF CHRISTIANS - VOICE OF THE MARTYRS (CLICK HERE)